February 22 2023
Your Ultimate Guide to Business Phone Systems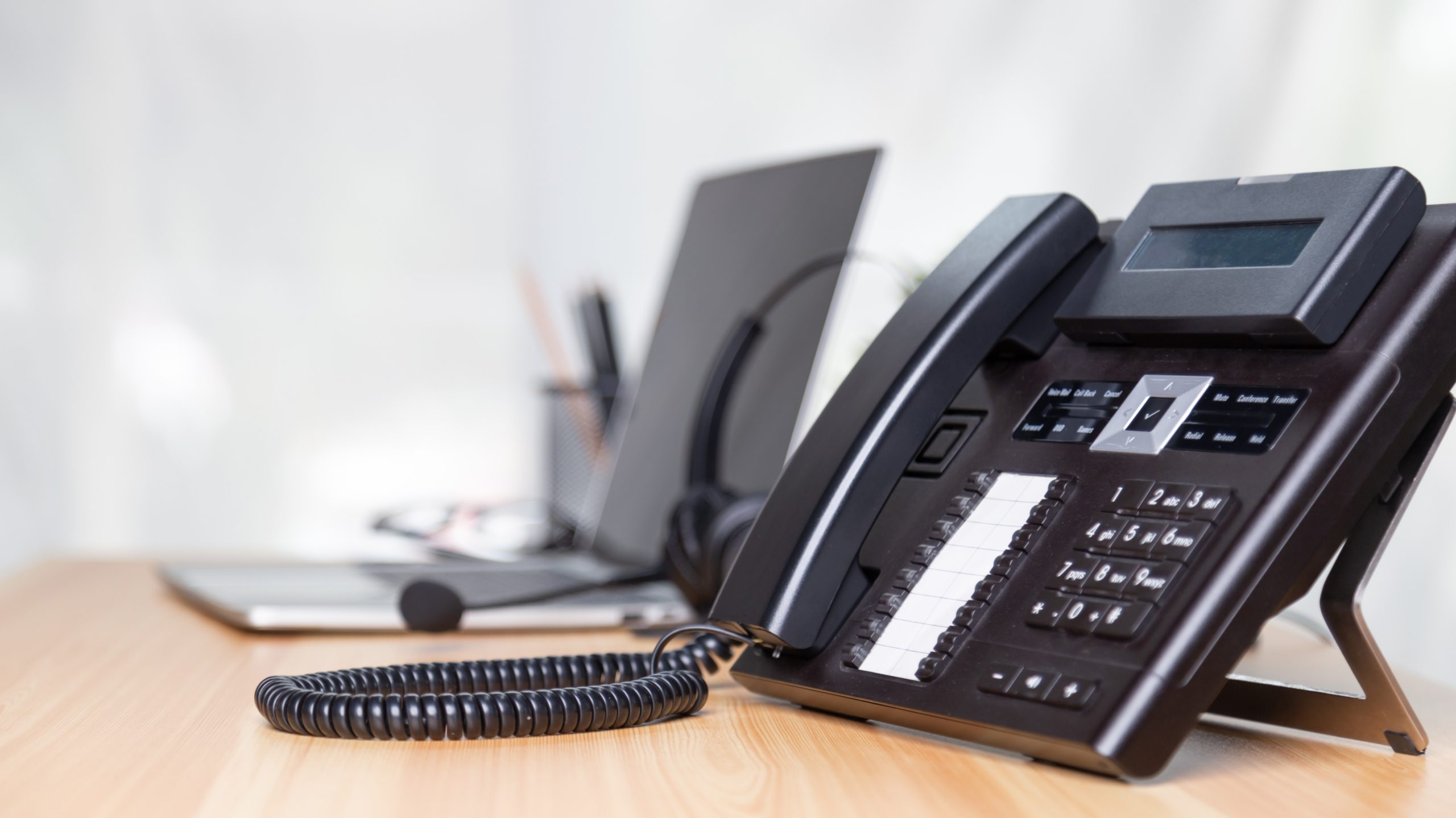 A strong business telephone system is the core of any business. The ability to make calls seamlessly from anywhere and keep your teams and customers connected is what keeps the modern business ticking, both internally and externally. Technology has helped make these processes more streamlined to the benefit of customers and business owners everywhere.
Offering multiple communication channels allows both your customers and your team to interact with your business in a way that works best for them. Modern business phone systems can support more than just voice calls, incorporating everything from voice and text to data transfer and video conferencing. With the right business phone system, your team has everything they need to collaborate efficiently and provide the best experience for your customers. You can also offer better flexibility for your team by providing access to your business phone system and all the features it provides at the touch of a button, whether they are working from home or on the go, as well as in the office.
How do you know which business phone system is right for you? What features should your system have? Whether you're choosing a phone system for the first time or you're looking to upgrade your phone system, this guide will teach you everything you need to know.
What is a Business Telephone System?
In short, a business telephone system is what allows your business to handle inbound and outbound calls and other communications. This also covers wider communications between colleagues within the business. However, when it comes to choosing the right business phone system, every business is different and requires different features as part of its business telephone system package.
Modern telephone systems that are powered by the internet (known as VoIP telephone systems) take all of a company's communications – phone, text, email and beyond – online. This means employees can make any type of call or message from a single device from any location. Businesses with a lot of inbound traffic need to manage and direct high volumes of calls. They need multiple phone lines and more advanced telephone systems to keep things running smoothly, which VoIP-based phone systems can provide. With VoIP telephone systems, your business has the ability to add or remove users whenever you need and you only pay for what you use.
Why Updating Your Business Telephone System is Important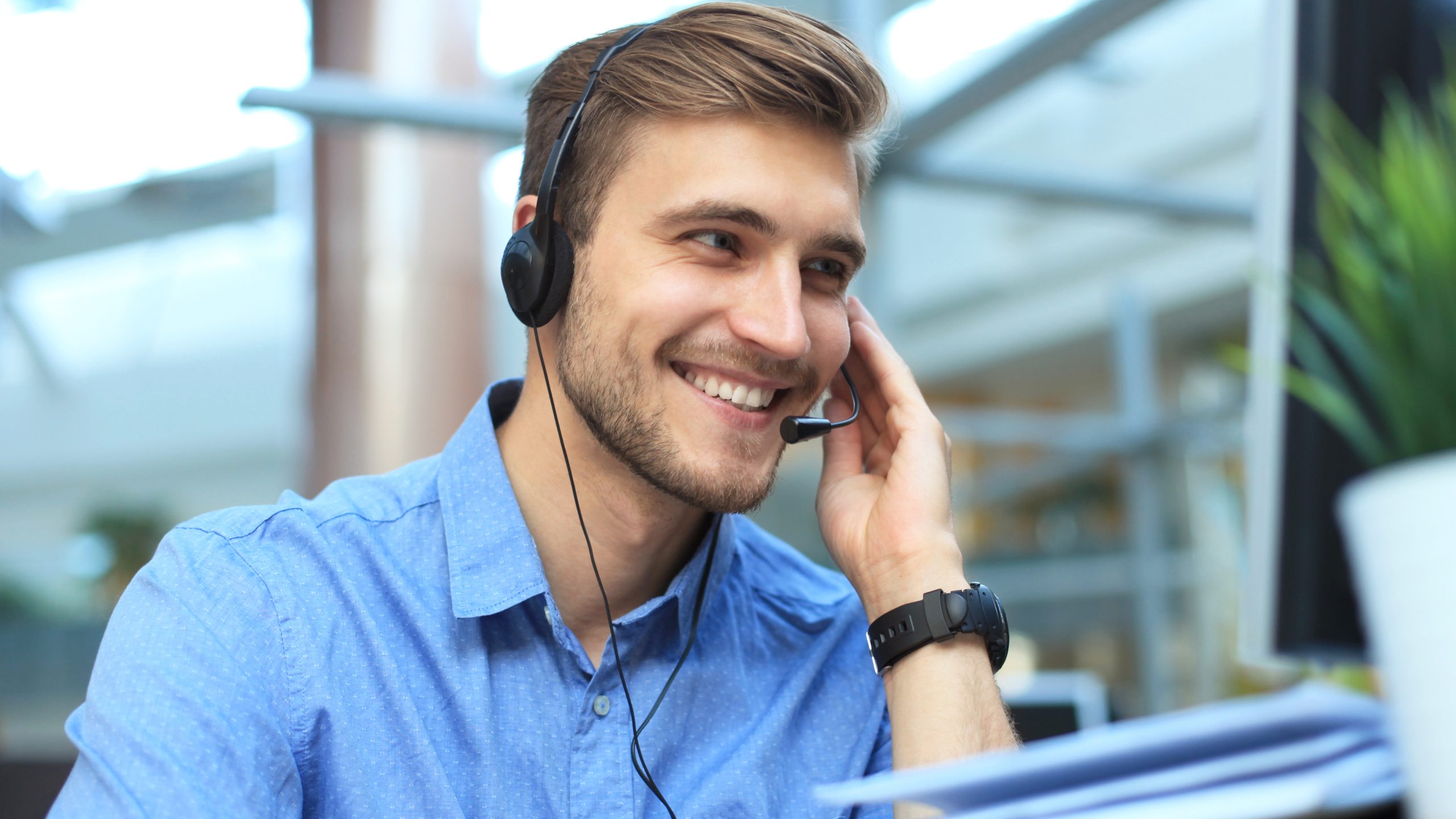 Your business needs to advance in line with technology, so you can take advantage of all the additional features new technology presents as your business grows. Such features have made options like remote working and long-range connectivity a possibility. With many workforces now working remotely or even in different countries, it's essential business communication systems can retain constant connection for their employees and customers. A central cloud-based system can be accessed by anyone, anytime, wherever they are in the world.
A growing business can feel the pressure to keep growing customer numbers happy and uphold customer satisfaction statistics. Effective communication is your best chance to keep your customers impressed and coming back for more – along with your products and services, of course! If your business telephone system has fallen behind the times or it simply isn't effective enough to maintain your growing brand, it's time to upgrade to the right business phone system for you.
What are the Features of Modern Business Telephone Systems?
So, now we've covered the basics of what a business phone system can offer any why it's important for your business to have access to a modern phone system to support your team and your customers, let's look at the features you should look out for.
Remote Accessibility Across Multiple Phones and Devices
Today, businesses that encourage remote working understand they need phone systems that can work across both office business phones and mobile phones, if they want to keep everyone connected and working productively. The first important feature too look out for when choosing a business phone system is providing your team with the ability to access it from anywhere. Hosted phone systems store your communications system in the cloud and can be accessed via PCs, laptops, deskphones and mobiles from any location.
VoIP Systems
Around a third of businesses are already using Voice over Internet Protocol (VoIP) phone systems to improve how they communicate internally and with customers. VoIP stands for 'Voice Over Internet Protocol' and telephone systems everywhere are benefitting from VoIP services. VoIP phone systems also allow phone calls to be made from a range of devices including PCs and mobile. Other great features of VoIP systems include advanced call management, auto attendant, business SMS messaging, video conference calling and more.
Moving forward, all business phone systems will need to rely on VoIP technology as the traditional network that phone systems have relied on for years (the PSTN) will be switched off by 2025. So, in short, if your business isn't relying on a VoIP phone system, it's best to start searching for one sooner rather than later.
Video Conferencing
When the world was driven apart by COVID, video conferencing had the power to bring teams together. Integrating video conferencing tools into your business telephone system is a great tool to enable teams to communicate face to face, regardless of where they are working and to organise meetings virtually when an in-person meeting isn't possible.
Cloud-based Systems
Chances are you're already familiar with some form of cloud technology. Whether it's utilising cloud storage for your business data or even using hosted desktops to allow your team to work from any location. A cloud-based system takes the strain off your IT team as your phone system's infrastructure is stored in the cloud with the option of it being managed by your provider. You can also take advantage of increased security within the cloud and, as you only pay for what you use, your business can benefit from reduced costs.
Hosted vs On-Premise Business Phone Systems
A big question to consider when choosing a business phone system is whether you're planning on managing it within your premises or hosting it in the cloud. If you want to remain in control of your solution and you have the resources to ensure that it is always running at it's best then implementing an on-premise solution may be the best choice for you. However, if you don't have the capacity to manage your own system and would prefer a third-party provider to take control of the management of your system then a hosted phone system is the best solution for you.
What Devices Do You Need For a Business Telephony System
The beauty of a VoIP phone system is that they're simple to install, compared with traditional telephony with very little equipment required. The only real hardware you may have to invest in is a set of VoIP-ready desk phones, if you don't already possess them or if you're not planning to simply access your system from laptops or mobile devices.
Securing Your Business Phone System
As with anything hosted online, some people are fearful of adopting a VoIP or a cloud-based phone system, there is the fear of data becoming vulnerable to cyber attacks. From encryption and endpoint security to fully comprehensive security measures supplied by your provider, there are range of options available to help keep your data secure. Ensuring your business broadband is secure and your business is employing effective security measures, you should have everything you need to keep your phone system secure.
How Much Do Business Phone Systems Cost?
A precise price would depend on what features you need to utilise within your business. However, due to the design and implementation of VoIP business phone systems, they are, generally cheaper than traditional, PSTN-reliant phone systems. This is because there are no hardware maintenance costs and no need for traditional phone lines.
Does My Internet Connection Have the Bandwidth For VoIP?
VoIP phone systems run on an internet connection, so you need a good enough bandwidth to manage the increase in data transfers. Most modern businesses rely on fast fibre broadband, so in general, this isn't an issue. However, it is important that you double check that your current business broadband package does have the bandwidth to cope with your new VoIP system, as well as all other existing solutions it will need to support simultaneously.
Let Us Help You to Find the Right Phone System For Your Business
Whether you're looking to upgrade your business phone system from traditional telephony to VoIP, investing in a phone system for the first time or want need a feature-rich unified communications solution to take your business to the next level, we can help! Our team of specialists will work with you to identify your needs and find the right solution that meets those needs. Contact us today by filling out our form or call: 0344 875 8880.