We Are Pleased To Announce That MWL Systems Is Now An Official Part Of Elite Group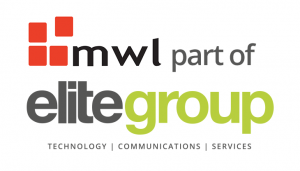 Following the positive, strategic acquisition of MWL Systems in June 2019, we are pleased to announce that the IT services company is now an official part of Elite Group.
The well-established technology provider was specifically chosen by Elite as a direct result of the company's team of highly qualified IT experts, as well as its unparalleled reputation for reliable IT provision.  MWL Systems brings with it a track record spanning 35 years of providing quality products and services, supporting its clients in their efficient business operations and growth.
The Wrexham-based team's technical knowledge and dedication to providing the highest quality IT support to clients in all sectors throughout the UK is well known.  It has earned the company an enviable reputation for providing cutting edge and cost-effective IT solutions and support for businesses of all shapes and sizes and in a diverse range of industries.
Matt Kingsley Williams, ex-MD of MWL Systems and now part of the leadership team at Elite Group, said:  "A year post-acquisition, our team feel part of the Elite family.  It has been an exciting 12 months and we have enjoyed introducing our customers to the wider Group, bringing them all the new, business-improving products and services now available to them. 
"During the challenges posed by the Pandemic, we truly came together as a team and overcame the obstacles helping our customers remain strong.  Going forward we know that together we will go strength-to-strength and continue to help our customers get the technology they need to stay competitive and profitable into the future."
What does the Acquisition mean for MWL customers?
MWL Systems' clients will continue to be supported by friendly, highly qualified systems engineers, consultants, software developers and a team of first-line support technicians making up a first-class support desk.  Now they can also benefit from the additional range of skills and services available to them from the wider Elite Group.
Our dedicated support and consultancy team will remain in Wrexham and customers will continue to enjoy the same high-quality service. Customers' account managers will not change and will continue to support clients with their IT and communications strategy.
MWL Remote Support Portal – Click here to view representatives
The acquisition of MWL Systems marks Elite Group's 17th acquisition since 2008.
Customer Service Enquiries
Our enquiries team are here to offer any general help you may need. If you need to ask us a question, get some advice or enquire about a service you have with us, please do not hesitate to contact us. We are more than happy to help.
We are passionate about service.
Customer satisfaction is okay, but we think you deserve more!